Introducing the Architecture ex Machina Forum
AexM Team - 18 April 2019
Introducing the Architecture ex Machina Forum
We're excited to introduce the Architecture ex Machina forum! As we seek to engage professionals from across the industry, we wanted to create a place where ideas and conversations could easily be shared. The new forum is powered by Discourse, which will make it easy to build a thriving community.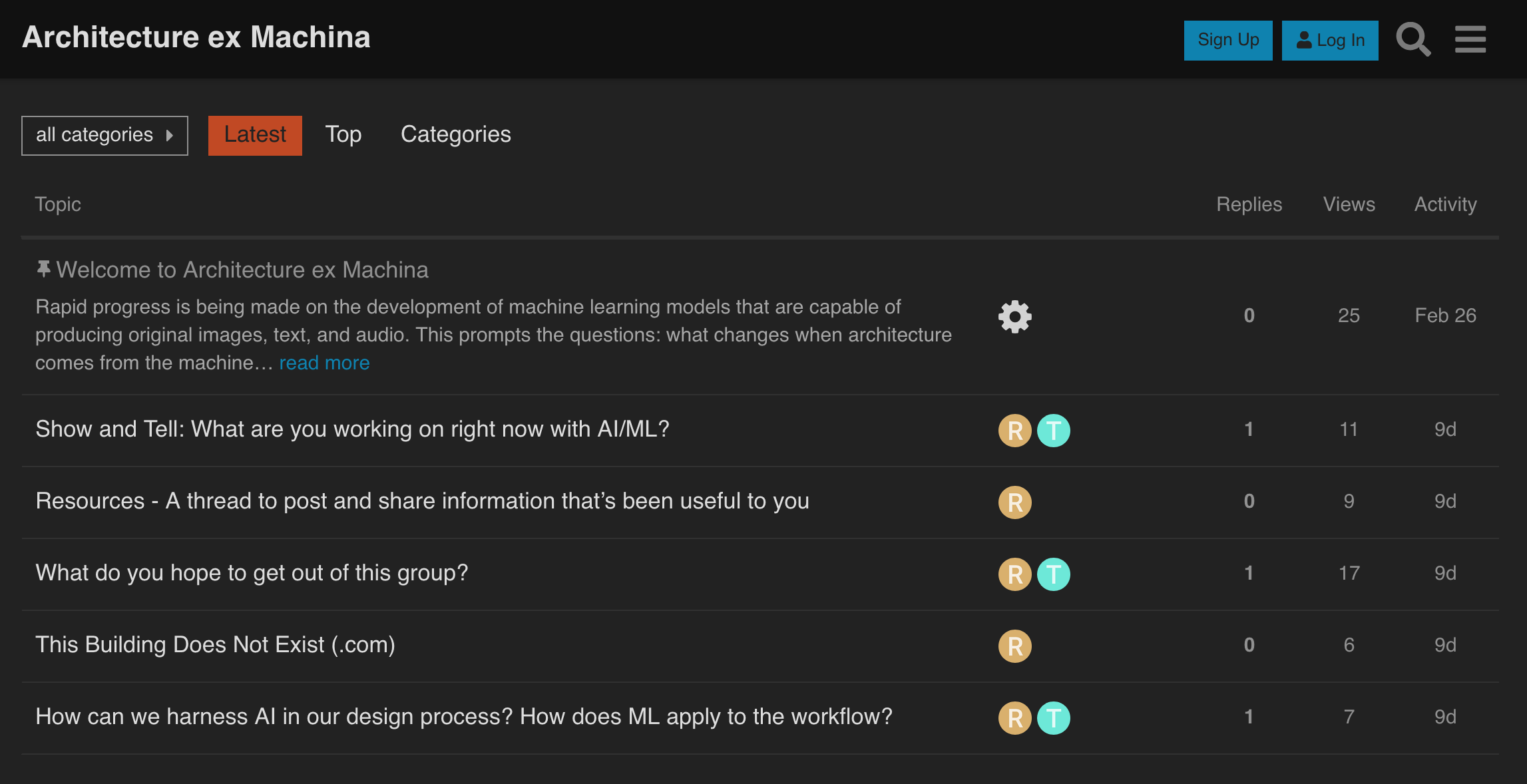 We've added some topics to get things going but ultimately the success of the community will depend on contributions from you. As a starting point, we would love to better understand what you might hope to get out of a group like this. We are also very interested in learning more about the various artificial intelligence and machine learning initiatives underway at other organizations. What are you working on and where do you want this work to go? Finally, we're looking for contributors to help us build something we think would be super cool: This Building Does Not Exist (.com). We think a site like this would be a great way to demonstrate the power and potential of machine learning within the AEC industry.
If you haven't already, head on over to the forum, create an account, and join the discussion!